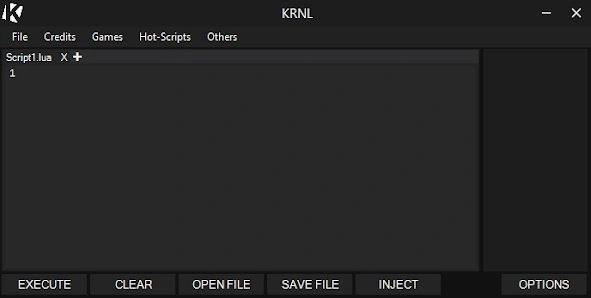 Installation instructions:
1. Create a folder called KRNL anywhere
2. Download the file and after downloading, move it to the created folder
3. We run this file, wait for the end of the inst​​allation and we create a folder and files, then we immediately open the injector itself, close it.
4. Open the folder "Krnl" in the folder"
5. In it, we find the file "krnlss" and run it
6. After opening, we go into any roblox mode and look for a script for the game, for example, "Blox Fruit" 
7. After you have entered the mode and found the script, click on the "INJECT" button in the cheat.
8. You will get a cmd in which there will be a link to the site through which you can get the key for the game
9. Go through a kind of complex captcha, disable the adblock and do not close the checkpoints with the captcha, there may be small problems
10. After receiving the key, go back to cmd and insert the key and then press enter
11. When cmd closes, you will have "INJECTED" written instead of "INJECT"
12. Insert the script and click "EXECUTE" That 's all, have a good use!)